Do you want to build a report on Login History of all active users in the system?
Dynamics 365 does track the logins of Users… However generating any useful reports out of it is quite challenging…
Here Zap Audit User Actions App can help!
Zap Audit User Actions App can help track User logins as well as User Actions like (create /update/delete/ qualify/opportunity won / email sent / task completed etc)…To learn more about tracking User-actions, refer blog: link
Below are some of the different Login Analytics Reports that the solution provides:
Report 1: List of User's Logged-In and User's Not Logged-In Report: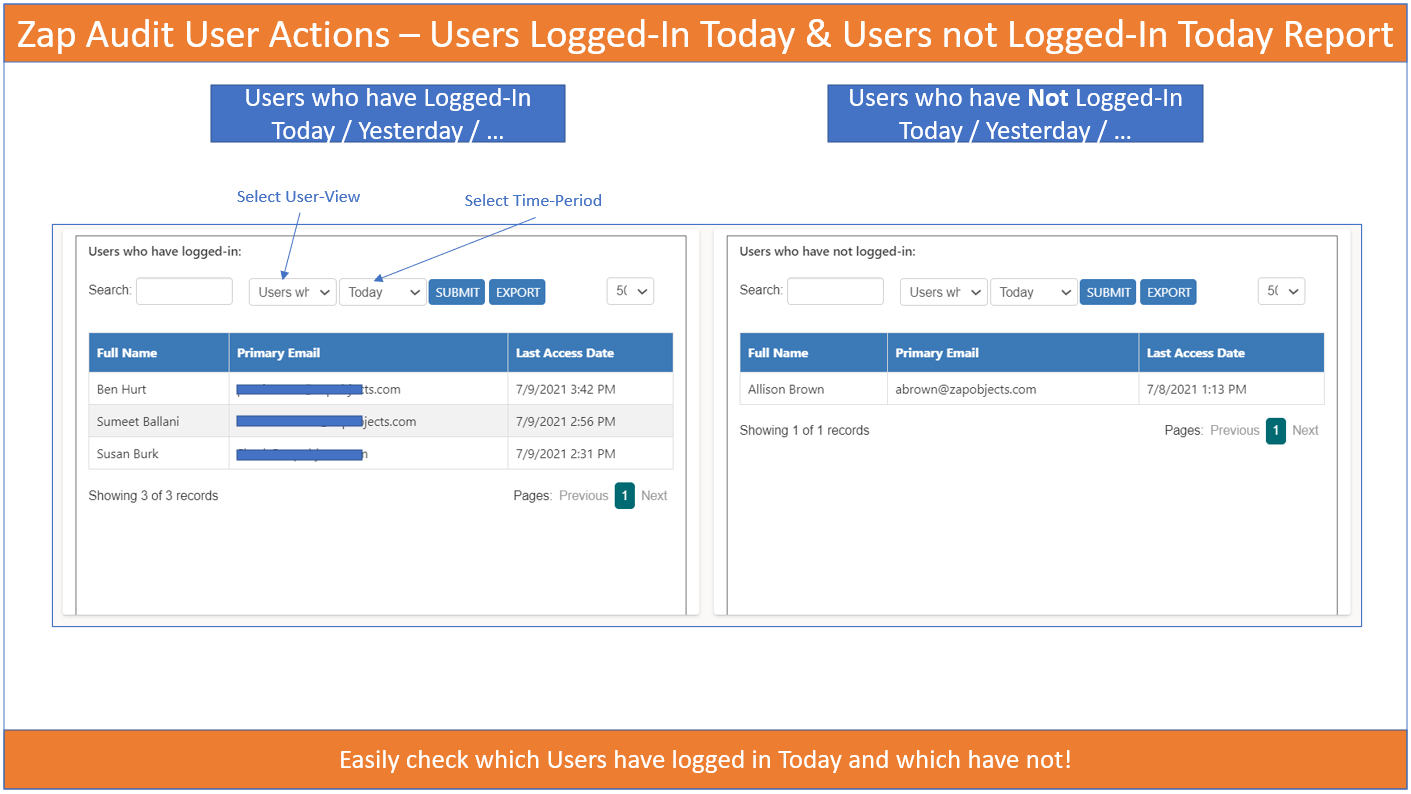 Report 2: User Last Login Date-Time Report:
Report 3: User Daily Login Assessment Report: Report of all User's and number of days they accessed system over a given period of time.
Report 4: User Daily Login Trend Report: Monitor User-Adoption by checking Daily Login Trend Report
Below are some useful links to get started:
Zap Audit User Actions Features Page: https://zapobjects.com/apps/zap-audit-user-actions/
Support Site: https://support.zapobjects.com/ (Refer Zap Audit User Actions KB articles)
To schedule a demo, email sales@zapobjects.com!
Please note that this App will also be made available in our Zap All-in-One package! So if you are already subscribed to All-in-One plan then feel free to get your license activated by emailing our Support team.