Zap Audit User Actions
Measure User Adoption easily by tracking User logins & Actions !
Works With: Power Apps (Model Driven) | Dynamics 365 CE
Track User logins and Actions like Create / Update/ Delete, Lead Qualify,  Lead Disqualify, Opportunity Won, Opportunity Lost, Case Resolved, Case Cancelled, Email Sent, Task completed, Phone Call completed, Notes added etc.
Now also track Form Opens for selected entities & users! (Aug 2021)
Track various User-Actions (like Create, update, delete, lead qualify, opportunity won, case resolved, email sent, task completed, notes added etc) in real-time for Out-of-box as well as Custom entities

Track Form-Opens for selected entities & selected users

Generate User Usage Reports with ability to drill-down to the corresponding records

Generate Audit log report (Chronological sequence of user actions) over given time period

Ability to schedule daily audit log report over email using Zap Report Scheduler App

Easy to configure which all User-Actions need to be tracked/audited

Easily start/stop tracking (logins, user-actions, form-opens) for selected users

Can view User-Actions & Form-Opens also within the related section of the Record.

Track User Logins – Users Logged-In, Users not Logged-In in last X days

Track Last login date-time for all Users

Easily Monitor User-Adoption using Daily Login trend AND Daily Usage trend reports!
Feature Highlight #1: Easily Generate Audit Log Report – Filter By Users, User-Actions and Time Period
Feature Highlight #2: Generate Usage Report – with capability to drill-down to the corresponding records
Feature Highlight #3: View Tracking Records even in Form Related Section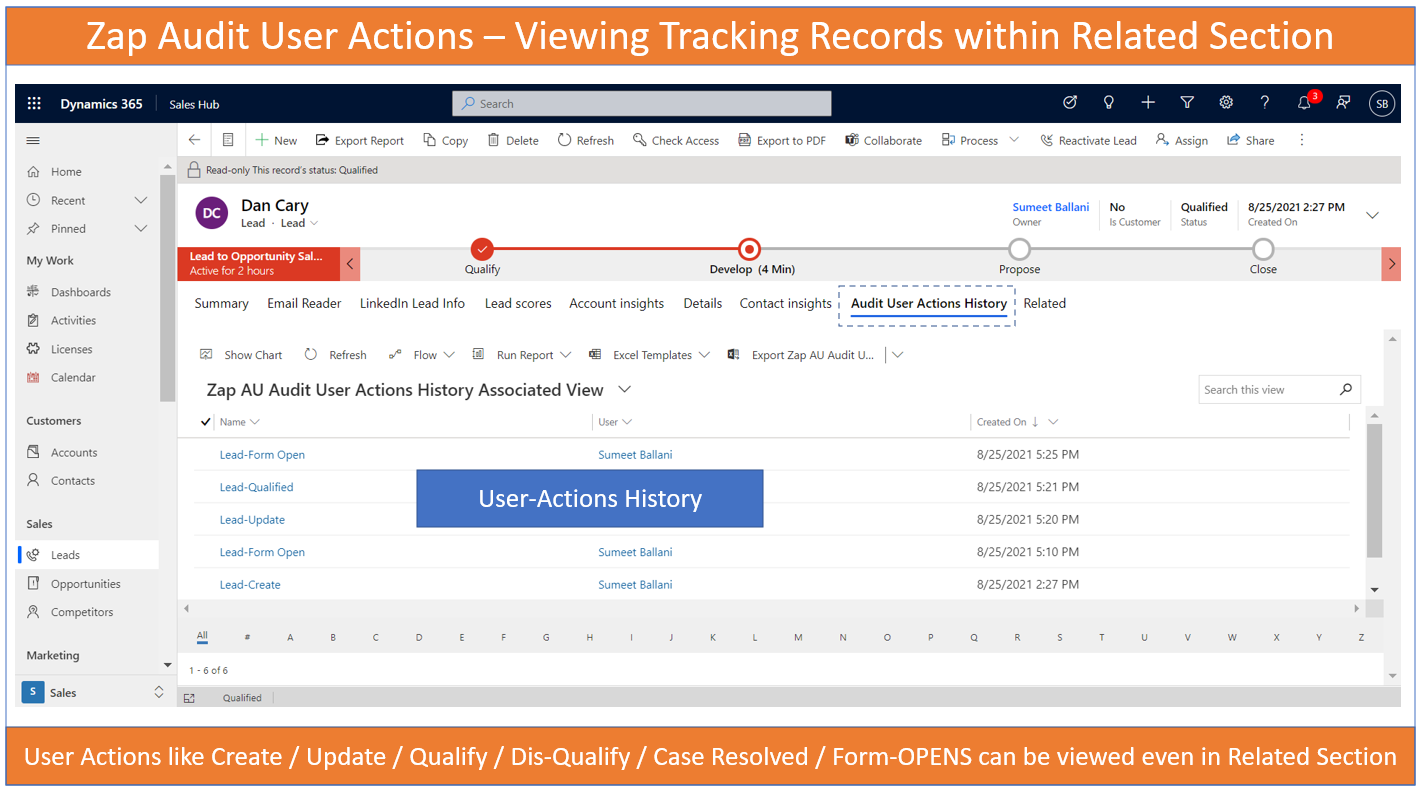 Feature Highlight #4: Monitor User-Adoption by checking Daily Usage Trend Report
Feature Highlight #5: Monitor User-Adoption by checking Daily Login Trend Report
Feature Highlight #6: Generate User Last Logged-in Date-Time Report
Feature Highlight #7: Generate User's Logged-In and User's Not Logged-In Report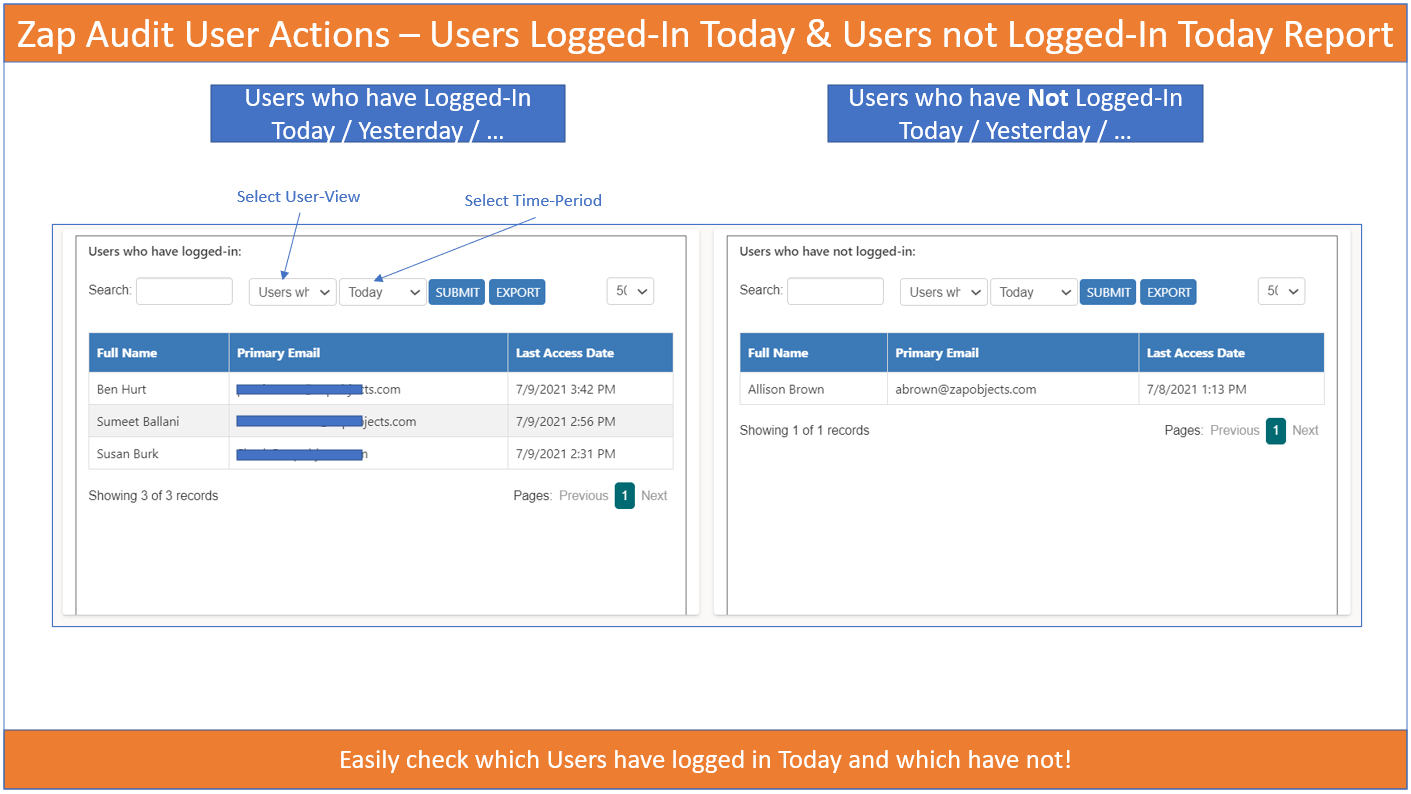 Feature Highlight #8: Generate User Daily Login Assessment Report
General FAQ
How do I start trial?
admin
2018-05-16T18:39:54+05:30
Download and install the app solution file. Browse to Zap Apps >> Zap License to open the license registeration page (Refresh the page, if "Zap Apps" is not visible in sitemap). Fill-in the details and click "Register" button.
This will automatically start your 15-day trial. Feel free to email support@zapobjects.com if you have any questions.
Zap Audit User Actions FAQ