As many of us continue to work remotely, we are using Microsoft Teams, to collaborate with colleagues more than ever before. Wouldn't it be great if we can have the report link posted on to our teams channel automatically when generated?
This article will show you how to configure Zap Report/View Scheduler App to generate a weekly report (e.g. New Leads Added last week) – save to SharePoint and post a Notification in your Teams – Sales Channel with report download link!
Step 1: Configure report to be scheduled (Select Entity & Report)
Step 2: Configure the schedule (daily / weekly / monthly / hourly):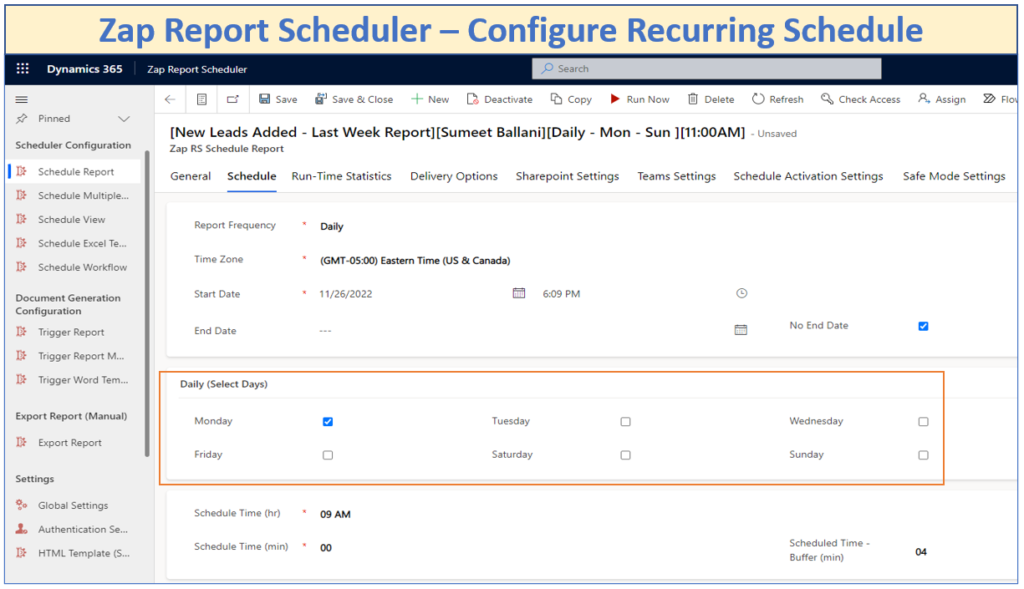 Step 3: Configure Delivery options (Email Inline / Email Attachment / SharePoint / Teams):
Step 4: Configure SharePoint folder location: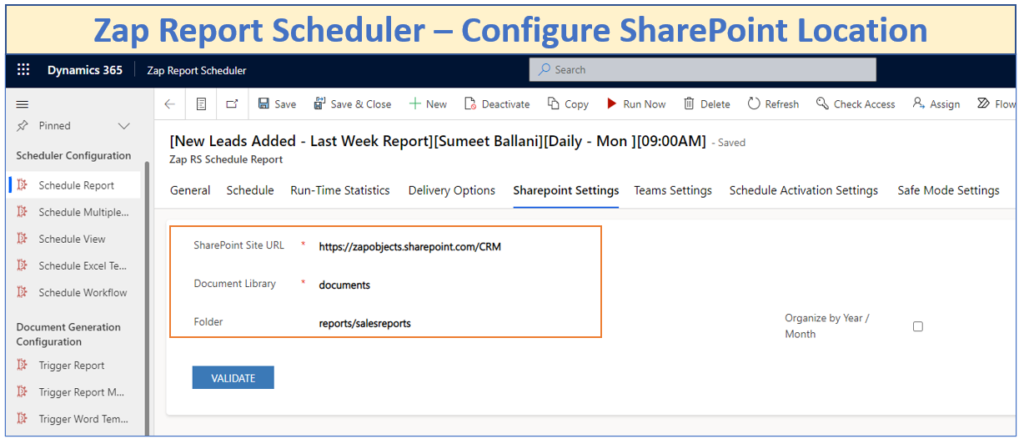 Step 5: Configure Teams Channel where Report download link needs to be posted: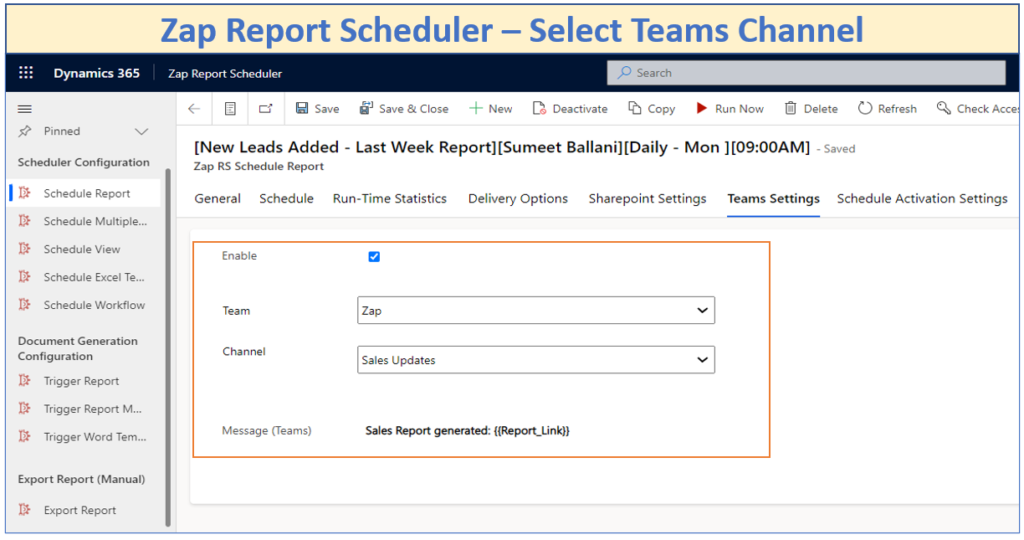 The report download link (SharePoint file location) will be automatically posted on this teams channel when the report has been generated by Zap Report Scheduler App! This way everybody stays in-sync with the new leads added last week.
For more details, refer features page: https://zapobjects.com/apps/zap-ssrs-report-scheduler/
For list of all our apps, refer https://zapobjects.com/
Latest Updates from Zap Objects (Jan 2023):
1. New Version Released: Zap In-App Notifications App (v 53.0.1.9): Support for sending In-App Notification when User/s are mentioned in Timeline of any record (link)
2. Completely Revamped: Zap Attachment Viewer (with drag-and-drop): This release doubles the features available earlier!!! Some of them are Improved UI, gallery view, drag-and-drop, rename file names, delete attachments, attach to email etc.
3. New Version Released: Zap Helpdesk App (v44.1.1.9) :A super major version of Zap Helpdesk has now been released. Some of the new features are: Case History, Email Reply – with ability to include full email and portal history in all new responses to customer, dedicated notifications module with all standard set of notifications built-in, Email Commands, and many more!