A very common requirement with Customer Support teams is the ability to track time spent against Cases.
This can help in understanding:
Which type of Cases are consuming the most time
Do we need to hire or scale down?
How much to bill customer for support?
Now we can easily track time spent by Support agents on Cases using Zap Case Time-Tracker App!
To add new time entry record:
Step 1: Browse to Case form, click on "+" button in "Time Tracker" Sub-Grid (as shown in below screenshot)
Step 2: Fill-in the time-entry details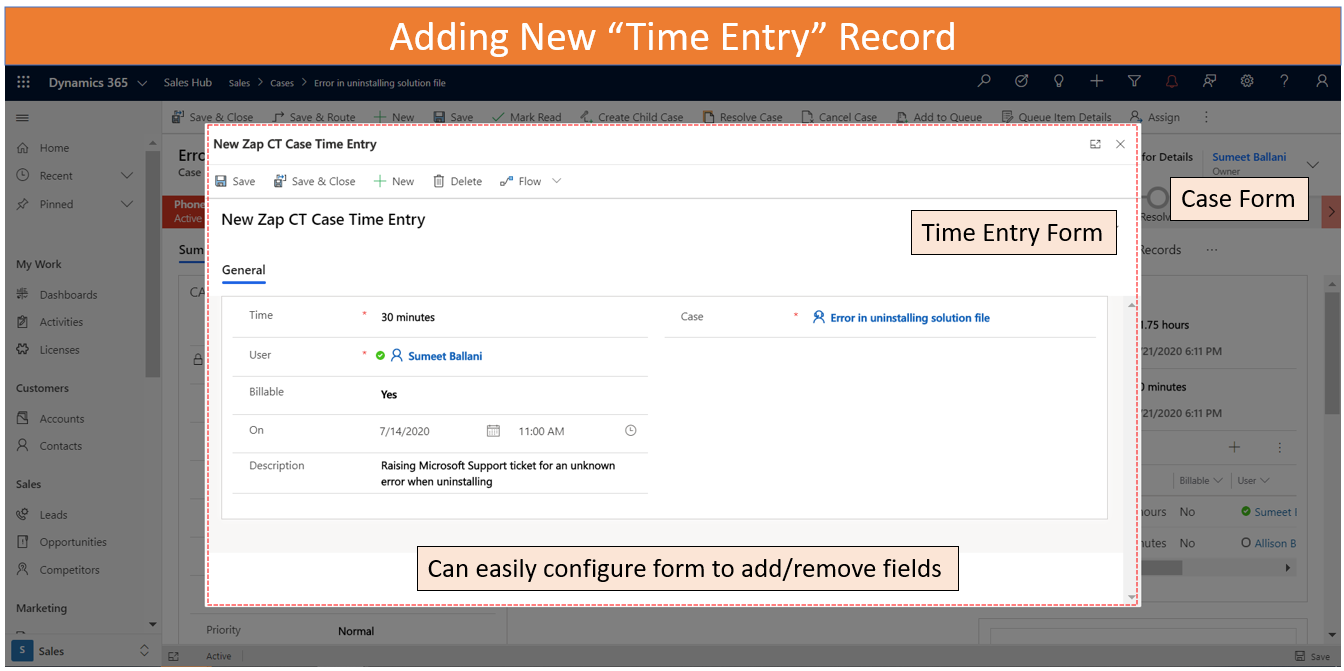 Here following fields have been automatically populated: User (with logged-in User), On (with current Date and Time)
Step 3: Close the Time-Entry form.
Now the Case form is automatically refreshed… and the roll-up fields for "Total-Time" and "Billable-Time" are re-calculated.
From Reporting perspective, below 2 views can be useful:
View 1: Case View with columns "Total Time" and "Billable Time":
View 2: Time Entry View with columns from Case Entity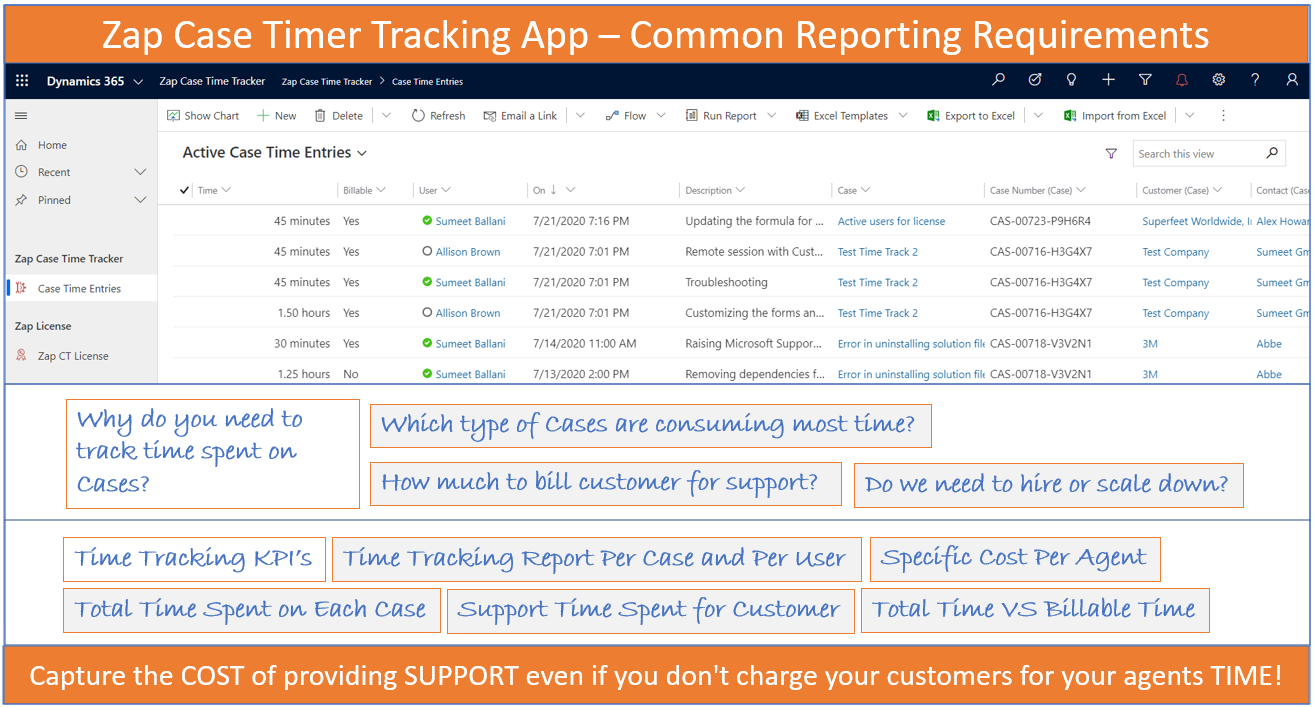 Below are some useful links that will help you get started with Zap Case Time Tracker App:
Features Page: https://zapobjects.com/apps/zap-case-time-tracker/
Knowledge Base: https://support.zapobjects.com/
AppSource Solution Install Link: https://appsource.microsoft.com/en-us/product/dynamics-365/zap.zap_case_time_tracker?tab=Overview
Latest Updates from Zap Objects (Aug 2020)
New App Released: Zap Notifications/ Alerts: Create Announcements,Trigger-based Notification(Case\Lead assigned), Recurring Notification, Form Based Notification

New Build Released: Zap Report Scheduler: Now works with Power Apps (Model-Driven) too! (Schedule Reports, Views, Excel Templates + Generate & Email PDF/Excel of Reports or Document Template using Workflows)