Zap Case Time Tracker
Track and log time spent by support agents on cases directly from Case form!
Works With: Dynamics 365 CE
A very common requirement with Customer Support teams is the ability to track time spent against Cases.
This can help in understanding:
Which type of Cases are consuming the most time
Do we need to hire or scale down?
How much to bill customer for support?
Now we can easily track time spent by your Support agents on Cases using Zap Case Time-Tracker!
Easy to add/edit time entries from within Case form

Summarized Total Time / Billable Time shown next to time-entries in Case form (in real-time)

Works even for Cases that have been Resolved or Cancelled

View reports of time spent on each Case or spent by each agent

Completely configurable Time Entry form (easily add/remove fields)

Works with Dynamics 365 Mobile as well as Tablet App
Feature Highlight #1: Time Tracking Section added to Case form
Feature Highlight #2: Adding New Time Entry Record using a Modal form from within Case form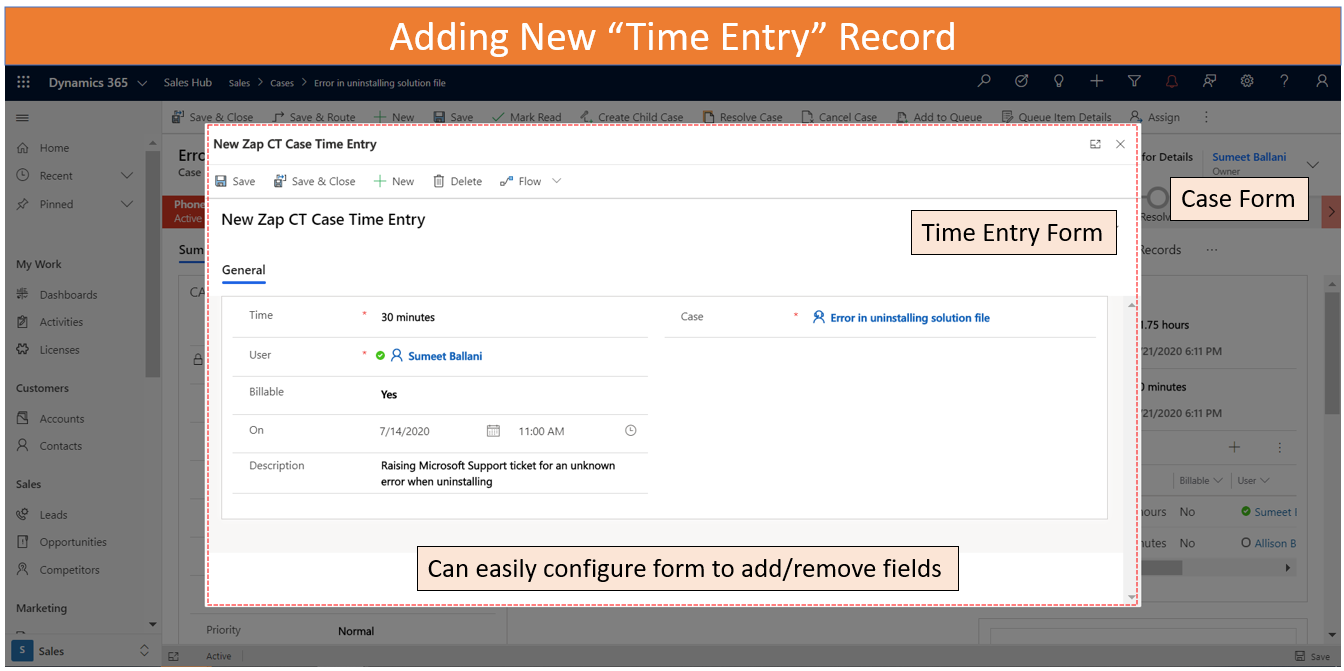 Feature Highlight #3: Case Time Entry Reporting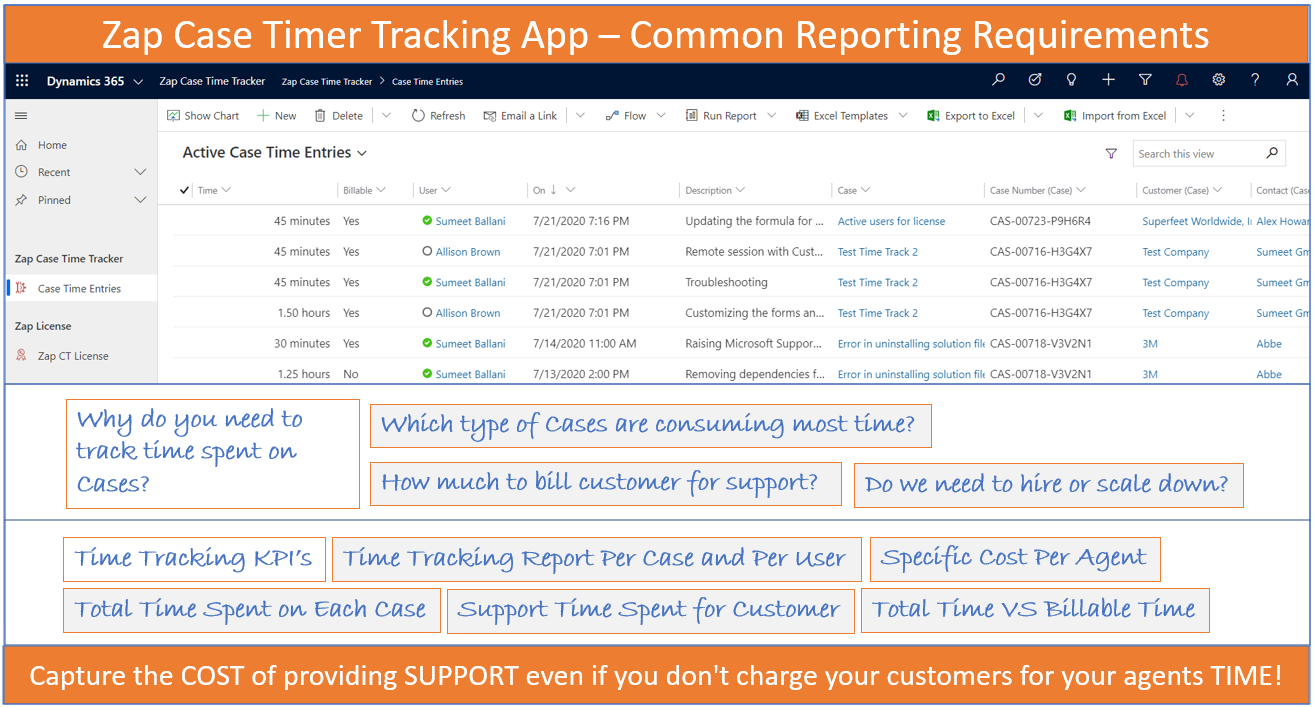 Feature Highlight #4: Displaying Total time and Billable Time in Case View
General FAQ
How do I purhcase a Zap App?
admin
2018-04-19T17:10:23+05:30
You can purhcase any of Zap Apps from our online store. If you have already taken the trial then just let us know your CRM organization name and we will activate the trial to paid license online (no need to uninstall and reinstall the solution).
If you have not yet installed the solution in production then proceed with installation and registeration… once done let us know the CRM organization name.
Zap Case Time Tracker FAQ
Related Blog Posts
admin
A very common requirement with Customer Support teams is the ability to track time spent against Cases. This can help in understanding: Which type of Cases are consuming the most time Do we need to [...]
admin
In this blog, we will go through the top 5 business benefits of why you need to track time-spent on support cases. Employee efficiency is easy to determine Without accurately tracking your employee's time spent [...]